Vigilance santé

Technology at the service of knowledge
Working in the digital health sector and founded in 1991, Vigilance Santé's mission is to equip front-line health professionals.

Its core business is the production of drug information databases, informational content and clinical tools to best assist healthcare professionals in their daily work.
Vigilance Santé combines knowledge, intelligence and technology with a team of over 70 people (pharmacy, web integration, customer service, communication and marketing, etc.).
Faced with an increasingly digital need in the healthcare industry, Vigilance offers a wide range of products and is responding to growing demand from its customers.
how to fit squares into circles

the strategic choice of HubSpot crm and its products
Before acquiring HubSpot CRM and various tools such as the Sales Hub, Marketing Hub, and Service Hub, Vigilance Santé thought they were managing their prospects and customers in an in-house CRM, built in-house by their developers.

Like many small and medium-sized businesses, Vigilance Santé thought that no CRM would suit their "too specific" needs. Still, the management team quickly faced the reality that developing and, above all, maintaining their own CRM requires a dedicated team and sustained maintenance, which means that the associated costs are very high. The result is a lack of flexibility for the field teams (sales, customer service, etc.) which can lead to friction and a lack of alignment between the different departments. From there, the more global problem would undoubtedly have been the deterioration of the customer experience.

After being supported by Auxilio experts, the management of Vigilance Santé, quickly realized the non-negligible gain of going to HubSpot CRM, one of the best on the market. They, therefore, made a choice in 2018 to equip themselves with HubSpot CRM in order to easily manage their data, their processes, and customer relations over the long term.
One of the biggest challenges for many companies today is dealing with data. Collecting information, securing data, not losing data, aligning different teams around the same data, having access to the history of the customer relationship quickly and easily, and using the data in a relevant way to feed the different marketing, sales and support actions.

Thanks to the HubSpot platform, Vigilance Santé can centralize its customer and prospect data in one place, so that the different teams can work on the same data, up-to-date for everyone, and without losing information.
Canada's anti-spam law is the CASL. This law requires that communication preferences and contact data processing be respected in the CRM, just like the GDPR in Europe, where companies must follow the regulations.

This anti-spam law obviously required Vigilance Santé to have a CRM configured in this sense. A CRM must communicate with other "customer facing" tools such as marketing software in order to send emails or retarget web advertising. Vigilance Santé, therefore, needed to ensure that the primary source of data could be legally compliant, and hence process customer data in a secure manner.

HubSpot makes it easy to manage the communication preferences of all contacts in the CRM to respect their choices regarding using their personal data.
Home-made software database synchronization with the CRM
It was necessary to be able to connect the CRM data with the internal database on which the Health Vigilance software is built.

On the Customer Service side, the information processed via customer requests had to be well synchronized with the internal database in order to find all the information needed to manage tickets and to manage customer accounts in real time in the Vigilance software.

HubSpot has open APIs that allowed them to build the desired synchronizations between the CRM and the internal database, and thus automate the processes between the product and the various customer-facing departments.
"We wanted to create our own CRM, but we quickly realized that we would lack a lot of flexibility, and risk losing important information."
Luc Dumont, Chief Customer Officer
The support of Auxilio experts

after choosing HubSpot CRM, we chose a trusted partner
Structuring the Technology Stack
The HubSpot platform is sprawling and very deep in terms of functionality, so it was necessary to start from a good base to build a powerful technological stack.

Choosing to use one or more HubSpot tools is not enough to make a whole ecosystem of additional tools and software work, which are essential for the company.

This is why Vigilance Santé decided to call on the experts at Auxilio in order to have a complete vision of HubSpot's possibilities, implement the right synchronization, and make the information flow between the different tech tools at work.
Aligning processes, teams and data
Auxilio's expertise allowed Vigilance Santé's teams to better build and align their processes (sales, customer service, marketing) by bringing a RevOps vision.

Auxilio helped Vigilance Santé to better track customers throughout the entire purchase and user journey, managed in HubSpot (CRM, Marketing Hub, Sales Hub and Service Hub).
Auxilio's experts also documented and trained the teams in order to best support the transition of tools.

From now on, Vigilance Santé can enjoy better customer knowledge thanks to the centralized and connected data that Auxilio has implemented with its technical expertise in HubSpot.
Optimizing the HubSpot experience
Adopting a new CRM, or a new tool, is never easy, which is why Auxilio consultants were a fundamental source of support for the different teams.

Once the Auxilio experts had set up and installed the first processes in HubSpot, 80% of the work remained to be done;
Correctly using everything that is implemented, making certain settings evolve, optimizing the processes on a daily basis, and answering the questions and challenges of the various departments.

More generally, Auxilio helped us avoid creating silos within the company and ensured that everyone found their place in HubSpot, which is now the main customer relationship management tool at Vigilance Santé.
a word about Auxilio

the essential support of hubspot experts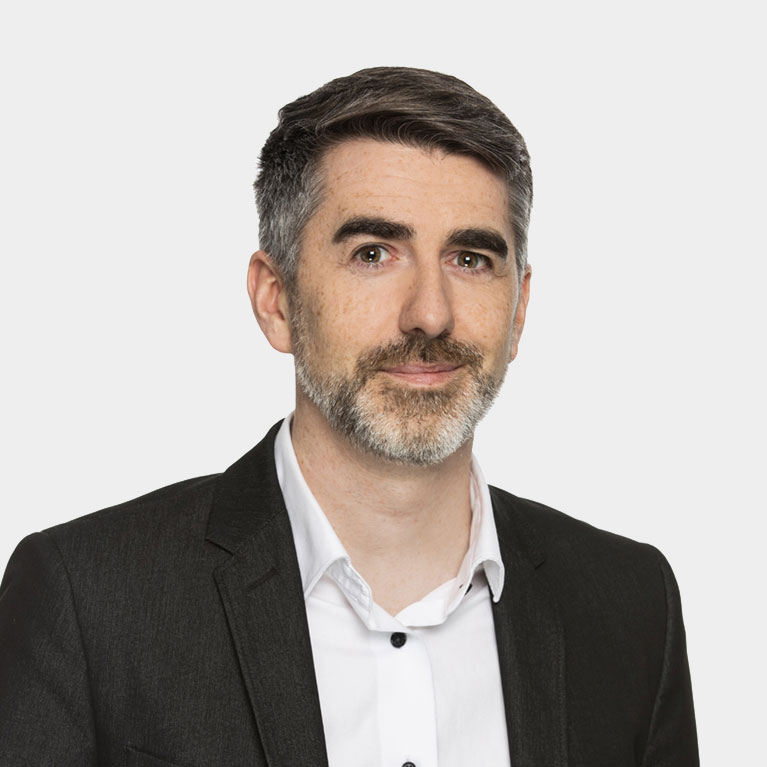 Auxilio has always been very helpful and supportive of our teams.
The Auxilio consultants are experts who know HubSpot and the different challenges of our departments inside out.
They have always provided us with the best solutions, while adapting to our challenges
Luc Dumont
Vigilance, Customer Service Director
The exeample of Service Hub

Notable improvements in customer service management
Thanks to HubSpot CRM and the numerous synchronizations and automations implemented by Auxilio, all customer-facing teams (Marketing, Sales, Support) can work with the same tool so that the customer experience is fluid and improved. This is a real win for the whole company!

Today, with the use of the Service Hub, for example, Vigilance Santé's Customer Service team manages more than 500 tickets on average per month with extraordinary efficiency.

This team is made up of 17 people who now easily share the same information, at the same time, and can therefore respond more quickly and in a more relevant manner to various customer requests.
The team is more confident and less self-conscious thanks to the many assets of HubSpot, implemented by Auxilio:
Centralization of multi-channel customer requests in a single tool,
Fast processing of tickets by support agents,
Easy access to customer information via contact sheets, companies, tickets, deals, etc.
Optimization of information flows between teams involved in ticket management (dev, sales, accounting, etc.),
Automation of repetitive tasks with low added value,
Customer (and employee!) satisfaction.
Overall, the use of HubSpot and Auxilio's support allowed the entire Vigilance Santé company to improve internal collaboration and consequently optimize the customer experience.
"Our collaboration with Auxilio has been essential to the success of the HubSpot implementation, to teach us how to fully and quickly master the CRM and the various Hubs"
Luc Dumont, Chief Customer Officer
Learn more

CONNECT ME WITH THIS CUSTOMER