HubSpot, The New Features Revealed at INBOUND 2020!
The big announcements on the HubSpot platform have just been revealed at the annual event organised by the eponymous company. It is with pleasure for the Auxilio team to participate in the big INBOUND parade on September 22nd and 23rd, 2020.
This year for the first time in its history, with exceptional measure, the event takes place 100⁒ online. It is therefore from our sofa that we participated in many conferences, each one more interesting than the other. We are therefore unveiling to you the major announcements made. Fasten your seat belts, let's go!

1. Pay Only for Contacts on Which You Implement Marketing Actions in HubSpot Marketing Hub
HubSpot's Marketing Hub has always been charged according to the number of contacts in your CRM. That's why invoices are sometimes charged... Paying for a number of contacts - often very high - makes no sense according to your different business models. Moreover, some companies do not market to all their contacts but only to a limited number. So why pay for your entire contact base?!
From October onwards you will only pay for the contacts on which you launch marketing actions. A fairer and more appropriate price for your company and its needs.


That's the end of the hefty bills! From October you will only pay for the contacts you launch marketing actions on, and no longer for your entire contact base in the CRM.
2. The Long-awaited "Custom Objects" are Available in HubSpot to Enhance Your Performance
This feature has been a hot topic of discussion, at least it has unleashed passions in the HubSpot community and elsewhere. That's it, the "Custom Objects" have arrived at the delight - and relief - of many users. This novelty will be available from 23 September 2020 for all HubSpot Enterprise users.

This year HubSpot's credo is "In 2020 you should no longer have to choose between power and ease of use". We all agree!
What does the arrival of "Custom Objects" mean in concrete terms?
Until now you had access to predefined objects in HubSpot, such as "Contacts", "Companies", "Deals", "Tickets", etc. But if you wanted to create a specific object to your business, as is the case for many companies, you could not. That was before! Now HubSpot fully adapts to your business model and allows you to create additional and personalized objects.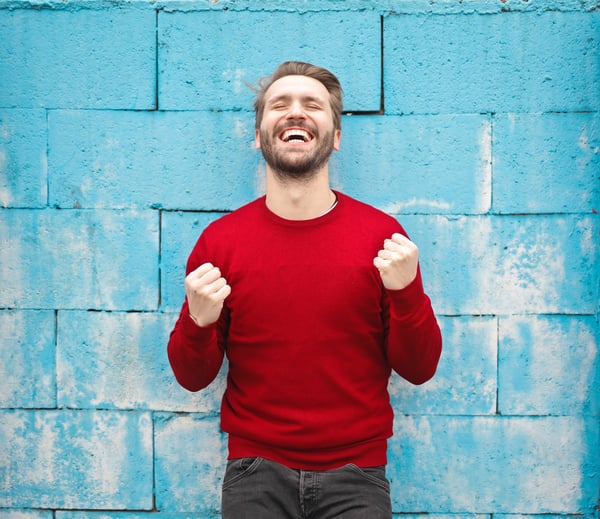 Even better, these custom objects will have the same functionalities as standard objects in HubSpot: You can easily access them with a few clicks, modify them, add them and export the information in your data reports. Examples:
You are a company selling sportswear online.
You need details on orders, deliveries, shipping times... You would like to have a dedicated item on orders because this item and all the data related to it, are fundamental for your business. You will now be able to create a "custom object" or personalized object, track it and thus implement the appropriate actions on this object.


You are a company selling a SaaS.
You have specific selling features because you have users belonging to teams, and these teams belong to companies. You therefore have 3 levels of important information to process and follow up for your business. HubSpot offers you the object "Contacts", so you can inform your users there. Then another object "Companies" will be able to inform the companies. And between the two, you need to follow information about teams, you can now create a "custom object" named "Teams".

More suitable for targeting your future marketing and sales actions.
The "Custom Objects" are finally available in HubSpot! You can now fully adapt the tool to your business model.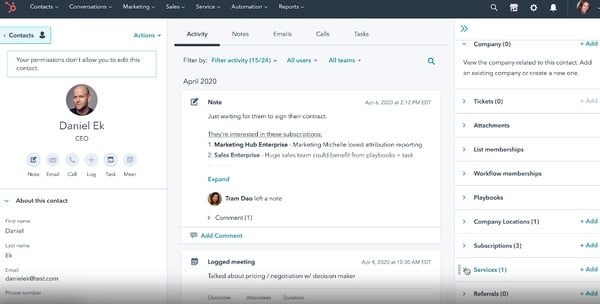 This data is essential for your business and has a significant impact on your sales results. And yes, you can't do business without the right data! You will finally be able to "twist" the platform according to your needs to gain precision in your actions. One of the most eagerly awaited features of the year 2020!

If you want to go further, take a look to this article (with a tutorial video) : How to Create Custom Objects in Hubspot Without Coding
3. Native and More Advanced ABM Features in HubSpot Marketing and Sales to Better Target Key Accounts
What is Account-Based Marketing, or ABM as it is known in the marketer's language?These are the actions deployed on strategic accounts for your company. It is an approach to B2B marketing that focuses your sales and marketing resources on a defined set of targeted key accounts. This allows you to develop personalised campaigns on each account and win higher volume sales.
Account-Based Marketing featured in new HubSpot products to focus your efforts on high-potential accounts.
This strategic approach, increasingly deployed by companies from all sectors, deserves to be officially and concretely dealt within HubSpot. This is why the Sales Hub now offers a better experience in the treatment of key accounts.
Thus several ABM functionalities will be available to HubSpot Sales Hub Enterprise users, allowing Sales and Marketing teams to better coordinate their efforts on strategic accounts.
4. HubSpot Enhanced With AI to Save Time and Optimize Your Results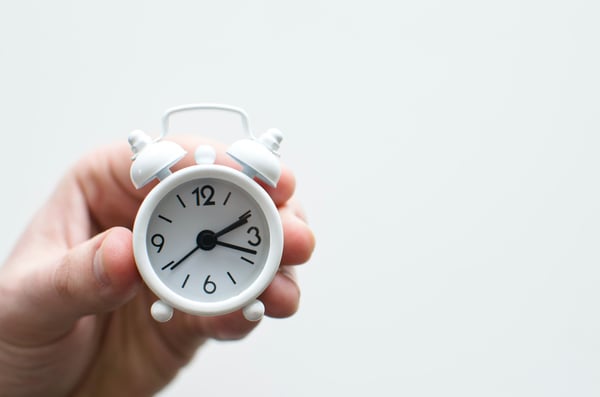 You probably already knew this but all the contacts that enter your HubSpot CRM are enriched with AI features that can automatically retrieve information through the email signatures of your prospects. Besides, important tasks are automatically created. Now that's gold! And HubSpot goes even further to help you optimize your results.

HubSpot will now be able to suggest that you create "target accounts" according to your objectives and based on your CRM data. HubSpot will therefore allow you to identify high sales potentials more easily. In this way, you will be able to better target your actions on prospects and customers who are worth it. This functionality is available from September 23rd, on the Sales Hub.
Performance and ease of use. These are the two axes of development advocated by HubSpot for the release of these new products in 2020.
5. Sales Hub Now Offers Advanced Sequences to Be More Productive on Your Sales
What's more, with the Sales Team Sequence Tool in the Sales Hub Professional and Enterprise, you can already send a series of targeted and scheduled emails to maintain your relationship with contacts. Important tasks are already automatically created to remind you to follow up with your contacts. Well and afterwards?
One of the major developments on sequences, for Sales Hub users, is to have access to advanced sales sequences. This means that you will be able to include many more different actions in your sequences. You will be able to insert more extensive workflows with reminders, emails, tasks, and more to be performed on selected contact lists.
You will be able to insert more than 50 contacts in a sequence, you will also be able to pause your sequences according to the progress of the tasks, you will be able to directly customise your task, and add a LinkedIn task directly in your sequence which is a major advantage if your Sales Navigator LinkedIn is connected because everything will happen in HubSpot. A real time saving and increased productivity for the sales teams!
6. Optimized Data Reports and Sales Forecasts in HubSpot
One of the great struggles of all companies in the world is to master data. The number of leads, contact qualifications, email and telephone reminders, follow-up of the sales pipe, month-to-month forecasts, reaching objectives, distribution of results, etc.
All this data that drives your daily life and that you need to master on time is available in the "Reports" and "Dashboard" section of your HubSpot platform.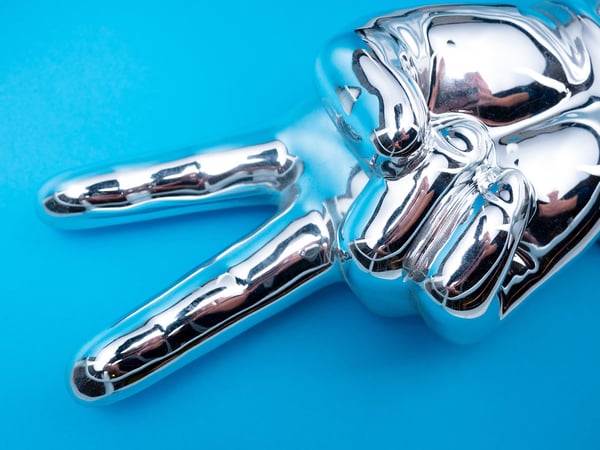 This year HubSpot has decided to make its analytics features more powerful because it is aware that this is often the sinews of war between different teams. You will have access to a tool to forecast your sales to perform in your objectives.
This forecasting tool is fully integrated into your CRM and will allow you to better align your Marketing and Sales teams.

HubSpot now offers the possibility to make sales forecasts to optimize your results.
7. Even More New Features in HubSpot to Better Target Your Actions and Improve Your Results
As you can see, this is the year of all opportunities! HubSpot has bent over backward to adapt even more to your different objectives. The functionalities have been reinforced and now respond to your teams' need for customisation. HubSpot offers real flexibility to all companies, whatever their business model.

More power and a considerable asset to focus on high-potential deals. While keeping the ease of use in order to more easily engage sales teams and save time on daily and time-consuming actions.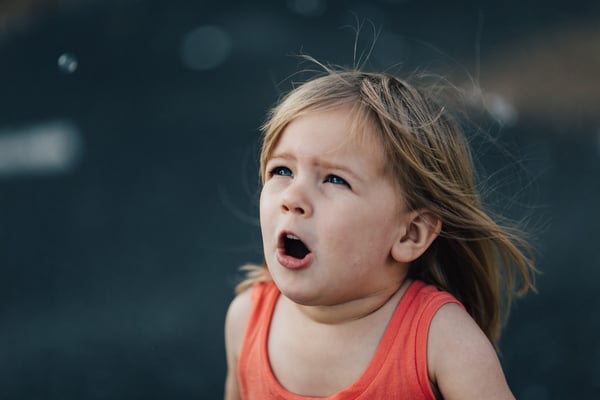 Custom objects, IA, ABM, forecasting tool... And you don't know everything! Many more new features have been integrated into HubSpot such as:
To customize even more the commercial proposals and to find more quickly the appropriate content.
To manage data access more finely according to the users.
The mobile access is now more fluid and easy for the sales teams on the contacts and companies sheets (easier note taking, direct access to the menu of the contacts sheet via your keyboard, etc).
Ultra connectivity revisited and improved with other essential tools for your daily work like Slack, Salesforce, Jira and many others.
We'll let you discover it all! And if you have any questions, don't hesitate to ask our teams by leaving a comment or by contacting us directly. Enjoy!